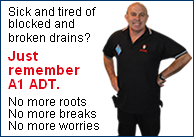 Unique Technology
After successfully lining many drains, we realised that we still needed a specialised piece of equipment; that being a robot cutter that is controlled remotely and could access the pipe without excavations and travel through multiple 90 degree bends and junctions to reinstate branch lines.
The problem was that we faced conditions in Australia that required a unique approach to this type of robot. Once again, we researched the world over and found that there was nothing suitable that we could use here in Australia. So we set about developing a repour with a highly skilled robotic reinstatement manufacturer in Europe explaining the need we required.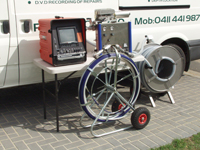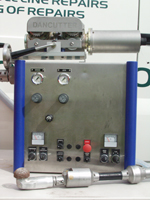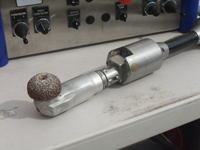 Over a period of nearly 12 months, the manufacturer with us relaying our requirements developed a new robotic cutter. In January '08, a representative from our company travelled to Europe to test drive the new robotic cutter - it passed with flying colours! Following this test, we placed our order and purchased the robotic cutter prior to it being released to the world. It was first released at the Pumper and Cleaner Show in the USA in February '08 - the show Kenny, the movie, made famous here in Australia; it was then released to Europe at a major show in Germany. We believe we are still heading the field when it comes to world first and best technologies in pipe rehabilitation, a position we are very proud of.

Click this link to keep up to date on all our events and videos.
We are proud to annouce that during our visit to Hamilton Island AUS & NZ Conference we were, once again, given the honour of receiving 'Job of the Year' 2011. The William Bland Building, located in Macquarie St Sydney, was experiencing ongoing issues with flooding in their offices due to the corrosion of the existing cast iron stormwater stacks.
A1ADT was able to successfully carry out over 250 metres of relining over a 3 week period with minimal access available, all while businesses continued to operate! This is one success story that highlights A1ADT's ability to efficiently plan and operate all while maintaining minimal customer disruptions.
Following our recent recognition as one of the largest drain and pipe relining providers in Australia and New Zealand as per materials installed, we have recently also been rewarded 'Job of the Year' for 2009 at our latest international conference.
The job was unique because this was the first 225mm boundary trap that had been installed and we were able to carry out this work while the 30 storey apartment block was still in use. We created a flow-through bladder that bypassed the work being carried out.