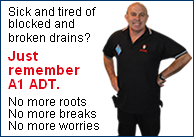 Council
We have a wide range of technologies to supply your rehabilitation requirements, whether it is potable water, sewer, stormwater, downpipes, conduits or any other problem pipes you may have, we are confident we will be able to offer you a solution.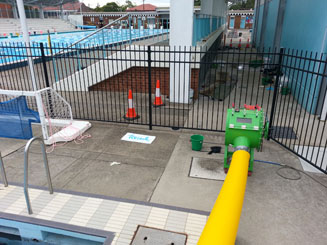 Big Bore Capabilities
We have the resources and technologies to carry out relining repairs in large diameter drains and pipes up to over 1000 mm. Our relining process has a distinct advantage over other systems. With our relining process we have committed quick response and turn around times; we can carry out relining in remote and difficult sites with limited access, and we will succeed in the most challenging of environments.
Drain relining
Our relining process is ideal for carrying out a large variety of rehabilitation work, including full junction repairs (main line upstream and downstream of junction, body of junction and branch lateral from junction), boundary traps, and any array of piping and bends. We use a premium epoxy product, which is a structurally sound stand alone pipe, that bonds to the host pipe which allows the relining to start and stop anywhere in the pipe. Being able to start and stop anywhere in the pipe, as well as relining the entire length of the pipe, will give you the option to further reduce your rehabilitation costs. Please read through our other relevant sections for further information.
Savings on Swimming Pools
Our technologies have been very successful in carrying out repairs to commercial and council swimming pools preventing leaks in the various pipe work. This has saved on water loss and chemicals which in turn has saved the environment as well as having a large financial benefit. The life expectancy of the pools has been dramatically prolonged and further unnecessary expenditure on leaking pipes was eliminated.

Click this link to keep up to date on all our events and videos.
We are proud to annouce that during our visit to Hamilton Island AUS & NZ Conference we were, once again, given the honour of receiving 'Job of the Year' 2011. The William Bland Building, located in Macquarie St Sydney, was experiencing ongoing issues with flooding in their offices due to the corrosion of the existing cast iron stormwater stacks.
A1ADT was able to successfully carry out over 250 metres of relining over a 3 week period with minimal access available, all while businesses continued to operate! This is one success story that highlights A1ADT's ability to efficiently plan and operate all while maintaining minimal customer disruptions.
Following our recent recognition as one of the largest drain and pipe relining providers in Australia and New Zealand as per materials installed, we have recently also been rewarded 'Job of the Year' for 2009 at our latest international conference.
The job was unique because this was the first 225mm boundary trap that had been installed and we were able to carry out this work while the 30 storey apartment block was still in use. We created a flow-through bladder that bypassed the work being carried out.